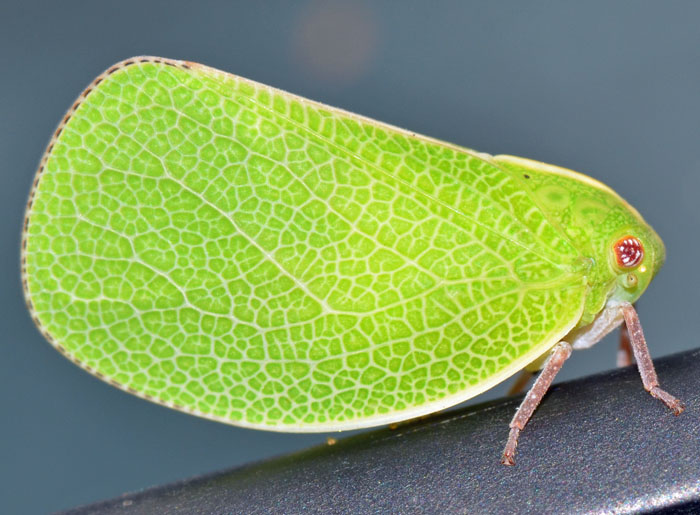 Acanalonia servillei.



Size: approx. 10 mm. Photo: 06/25/14, 1 pm.
In June and July, there were quite a few of these beautiful planthoppers in our yard. This specimen sat on the windshield wiper of my little truck and later handled the 50 mph with no problems. The host plants of this species are seemingly in the caper family ( Capparaceae). A high resolution version of the large photo is available here.


bug guide (these photos):
http://bugguide.net/node/view/945004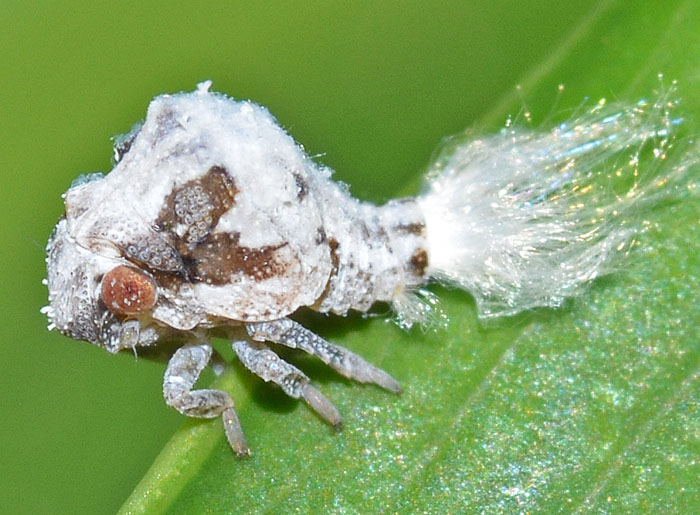 Acanalonia servillei - imm.



Size: approx. 3 mm. Photo: 05/17/15, 6 pm.
Really cool. These nymphs are just amazing. The three photos show the same specimen. A green adult can be seen above.


bug guide (these photos):
http://bugguide.net/node/view/1068698